Dear MBS Family, 
2019 has been very busy with partnership opportunities and adding new partners! We continue to increase bible distribution locally and overseas. We hope this summer update will be encouraging to you as MBS continues to ignite fresh passion for God's Word.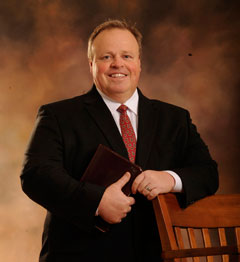 Our Bible Study outreach at Glen Meadows Retirement Community is midway through its 5th year and we continue to grow. There is such a great hunger for the Word of God and for building relationships.
Our growing distribution and ministry in Kenya has provided many new opportunities but will also require a new facility to maximize exposure, outreach, and partnership development. With the change in location, we do not anticipate the next shipment to go until 2020, but will be collecting through the remainder of this year and all of next year. Drop off info to schedule delivery or pick up is provided below.
With the success of our Kenya project comes more opportunities and we are in conversations with ministry partners to identify additional international distribution points. It now appears there will not be an end to our collections as the need for Bibles, study books, and christian literature is increasing.
We renewed several local partnerships and are delighted to see God's faithfulness towards us and the ministries we serve.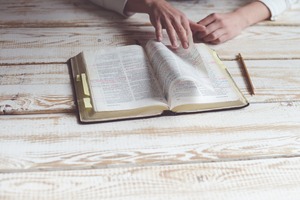 We are thrilled to see positive movement in Baltimore City in the area of trauma healing through our partnership with The American Bible Society and our local city partners. More info to come later in the year.
Thank you for all you do as we continue into our 209th year providing Bibles, training, and study to our city, our state, and across the world.
We are collecting Bibles, textbooks, and educational resources for our 2020 Keyna shipment!
MBS is preparing for another shipment to send to our brothers and sisters in Mombasa, Kenya. 
The existing facility is no longer sufficient for the demand, so our friends are relocating the bookstore. The new location will bring better exposure and closer relationships for growth. 
We need your used Bibles, textbooks, study materials, and other educational resources (adult, teens, and children).
Contact us at info@mdbible.org for questions or more information!
Partner Spotlight: MBS partners with Mike Christ to bring rich, biblical teaching to Kitwe, Zambia
MBS is proud to support and partner with
Mike and Becky Christ
who, Lord willing, will be moving to Kitwe, Zambia in January 2020 to train and disciple African pastors, missionaries, and theologians.
He has taught at a theological Seminary in Baltimore City. Before that, he pastored a church for seven years.
Mike, Becky, and their five children will move from Maryland to Zambia. Mike will teach at Central Africa Baptist College and develop a seminary program in the region.
Africa's population is expected to double over the next generation, from 1.3 to 2.6 billion. Meanwhile, there are 986 people groups not yet reached with the gospel. There was never a time in which African Christians were in greater need of equipping to spread and defend the truth than now. Ken Mbugua, an African Pastor in Kenya, sums it up: "We are convinced that the only way to strengthen and establish the church in Africa is by equipping them with the Scriptures. The church needs to be trained up in the words of life."
For the word of God is alive and active. Sharper than any double-edged sword, it penetrates even to dividing soul and spirit, joints and marrow; it judges the thoughts and attitudes of the heart. Hebrews 4:12
Exciting Roundtable Discussions with American Bible Society & CPN! 
MBS Executive Director Dave Moyer spoke at the American Bible Society on vision and next steps for our partnership with Christian Professional Network (CPN).
MBS continues its partnership with CPN to lead business and ministry conferences on excellence as a testimony. CPN is looking to take their successful conference on the road to Philadelphia in the fall of 2019. More information to come!
CPN has sponsored over fifty business conferences and seminars, offering programs on the necessary business tools required in today's economy, providing the most current information on the financial, technical, and legal trends which impact the Christian business community. 
​Free Presentation for Your Church!
Simple Starts is a free presentation given by Dave Moyer about reading the Bible well. It is designed to get students and adults regularly reading God's Word and beginning, or continuing, a life long journey of walking with Him. It is being presented at churches and ministries and people are walking away energized and excited to read the Bible.
If you would like to have Dave Moyer present Simple Starts at your church, youth group or ministry, please contact info@mdbible.org.